References
Koleje Czeskie Sp. z o.o.
We have decided to begin cooperating with Pygmalion based on good references, which we had obtained. We turn to it relatively frequently and our requirements deal with technical translations usually in a combination of Polish – Czech. The text which we send emphasizes great knowledge of technical terminology from the rail freight transport, economy and accounting fields. Moreover, oftentimes, we literally need these translations overnight and of high quality. Employees of the Pygmalion Translation Center always approach our needs very willingly and fulfill our expectations within the deadline. Therefore, we are convinced that we have chosen a professional partner when it comes to cooperating with language translations. We believe that our professional cooperation will continue long into the future.
FINCLUB plus, a.s.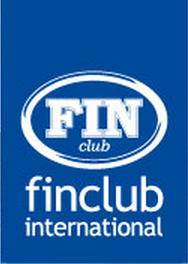 In May, we organized, what is for us, a very important Medical Conference. The topic was clinical research of the AHCC raw ingredient and its effects on the human organism.
This conference was to make our worldwide partners, oftentimes physicians and experts in the field of dietary supplements, more aware of the news in the scientific research and was concluded with a Medical discussion panel with the participation of Japan, Finland, Poland and the Slovak Republic. From the very beginning, Pygmalion approached our task with great care. For the interpretation, it supplied us with prepared English and Polish interpreters with an expert knowledge of the issue and also supplied us with the interpretation technology for the entire event.
We found a professional partner in Pygmalion for our language needs, as has also been the case several times in the past. We also look forward to cooperating in the future.
KOVONA SYSTEM a.s.

Pygmalion, s.r.o. ensured consecutive interpretation of Italian within very expert training of our employees and we were very satisfied in all aspects. They immediately reacted to our request. All communication and interpretation was problem-free and exactly according to the agreement. They were very helpful. Thank you for a very professional approach. We look forward to further cooperation!
The Town of Český Těšín
I would like to express my gratitude to Pygmalion Ltd., whose services were used by the town in July 2013.
This concerned interpretation during a meeting with partners from different parts of Europe, which needed to be organized on a day to day basis.
The representatives of Pygmalion responded to our request immediately, and they were able and willing to fulfill all our requests favourably. The interpretation was at a highly professional level and I look forward to our further cooperation.
GENPACT
We began using the interpretation and translation services of Pygmalion in 2012 and are highly satisfied with the service. We especially appreciate the individual approach to the client, the high level of flexibility, and the professional approach. All translations from and to Polish and English were submitted within the agreed time frame and the translations of the accounting processes, which were in English as well as in Czech, were translated with the emphasis on economic and accounting terminology, at a high level. We believe that this excellent mutual cooperation will continue in the future.
SHIMANO
S překladatelským centrem Pygmalion spolupracujeme již několik let a jsme velice spokojeni s vysokou kvalitou překladatelských služeb, kterou nám poskytují. Obzvláště pak oceňujeme jejich pomoc při tlumočení nostrifikační zkoušky, během které se opět projevil velmi profesionální přístup a operativnost, jak zaměstnanců překladatelského centra, tak i samotných překladatelů.
Díky vstřícnému jednání a profesionálnímu přístupu při realizaci našich požadavků, můžeme Pygmalion vřele doporučit pro spolupráci jako důvěryhodného a spolehlivého obchodního partnera.
Czech Republic Reading to Children (Celé Česko čte dětem)
We asked Pygmalion, Ltd. to provide simultaneous interpretation for our International Conference in Ostrava entitled "Reading to Children Changes Lives" ("Čtení dětem mění životy").
This project was a key project this year, which is why we needed all speeches to be interpreted with the highest level of accuracy while maintaining the content of the speech. The interpretations were done in the following language combinations: Polish - English - Czech. Even though the speakers spoke very quickly and with enthusiasm, the result was a highly professional ensemble of all interpreters in the booths and the satisfaction of the listeners. We would like to thank the entire Pygmalion team for ensuring excellent interpretations and we look forward to our next cooperation.

FLAVON
Our company used the services of Pygmalion during training in Ostrava, Czech Republic. The Polish - Czech and Czech - Polish interpretations helped our co-workers to understand the presentations on business and health.
We are highly satisfied with the services of the Translation Centre and use their services regularly. We can highly recommend Pygmalion services.